Haven't had time blogging because I am damn busy! No joke man doing up a illustrated post like mine, the time to take pictures, upload them, watermark them, a 5 min run through post will take 2 hrs on my part just doing up the post HAHA.
This is a massive haul post since almost all of my online stuff arrived almost at the same time. ASOS and MACCOSMETICS arrived today :) Happy Friday for me HEH. Haven't been shopping much since I haven't been hitting town much ever since Fir's in Aussie. A bit of shopping here and there, nothing too major.
Bought a pair of shoes (again) over the week when I was out with Zai for some Daiso shopping.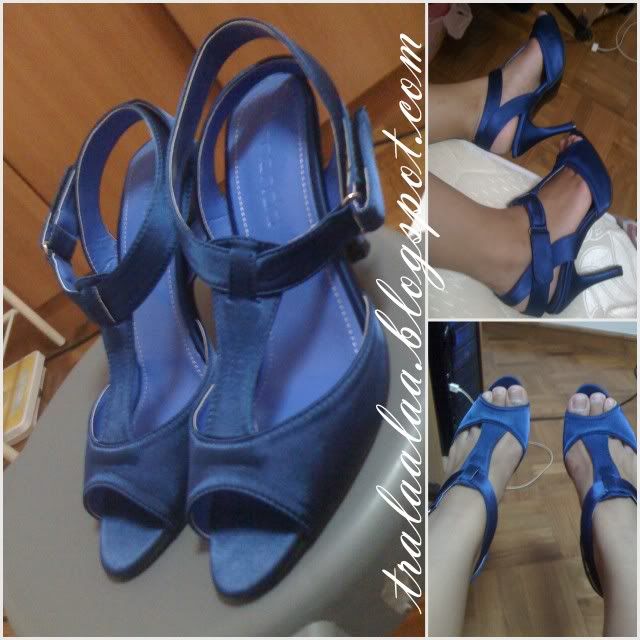 Electric blue, striking and bold. Just the way I want it to be :D
Didn't get it from the shop, but from my supplier. Only left ONE, so kept for self HAHA.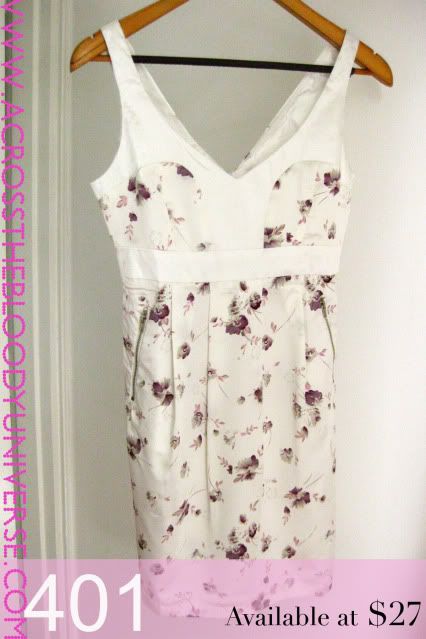 Items that arrived today at my place! :)
No prizes for guessing from where the black box is from :D 2 of out 4 of my batches has arrived :) (Ordered from maccosmetics.com for a few girls who placed an order with me)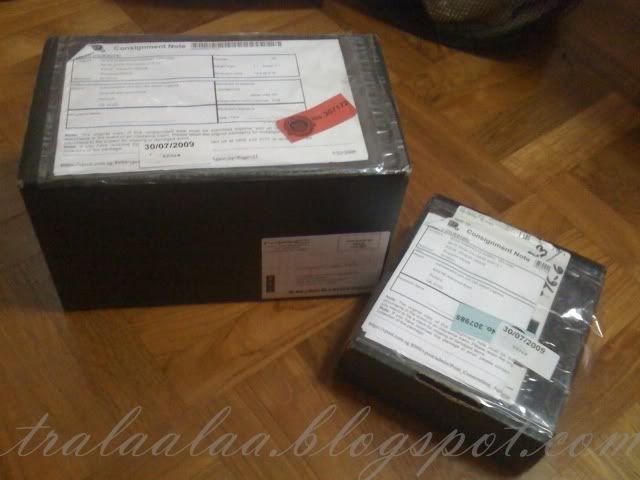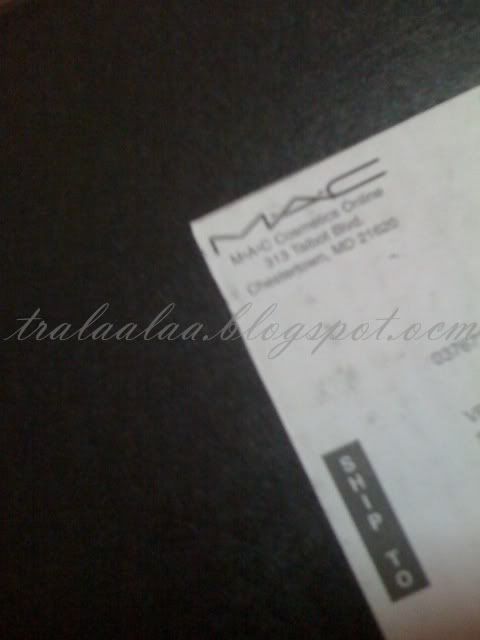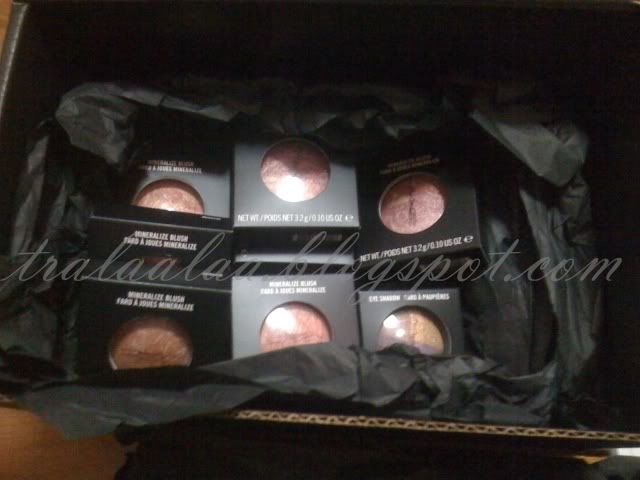 Everything from
MAC's Colour Craft collection
, since their blushers is $11 cheaper online AFTER shipping as compared to local retail price.
ASOS ITEMS HAS ARRIVED TOO :) Only 3 parcels arrived.
2 of the parcels
has arrived like two weeks ago or something.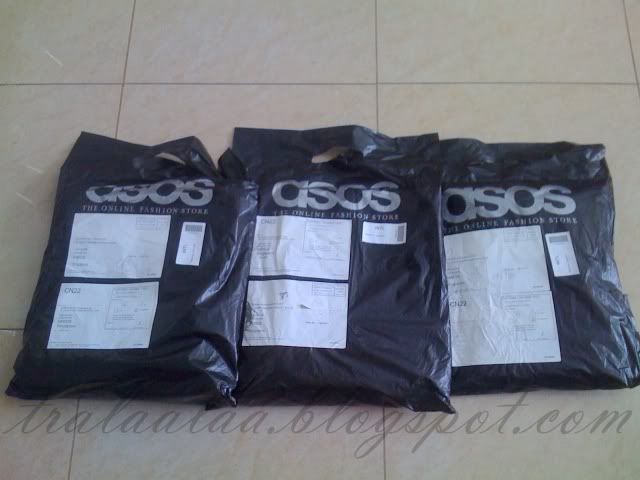 The following items arrived.
Ordered on 11th July.
PARCEL 1
10th July
.
PARCEL 2.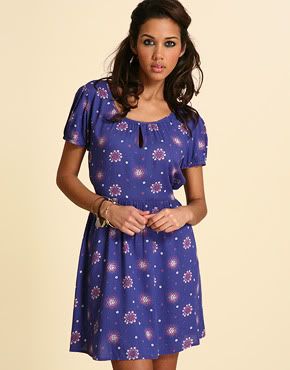 PARCEL 3.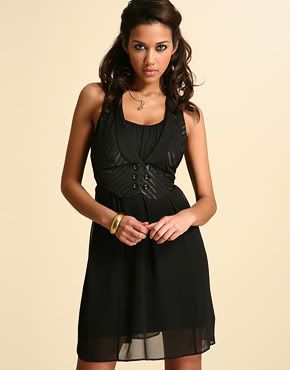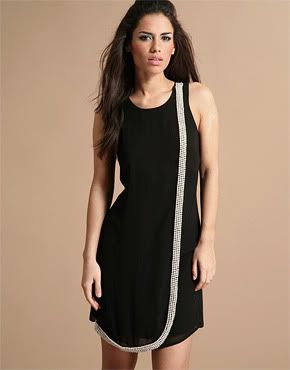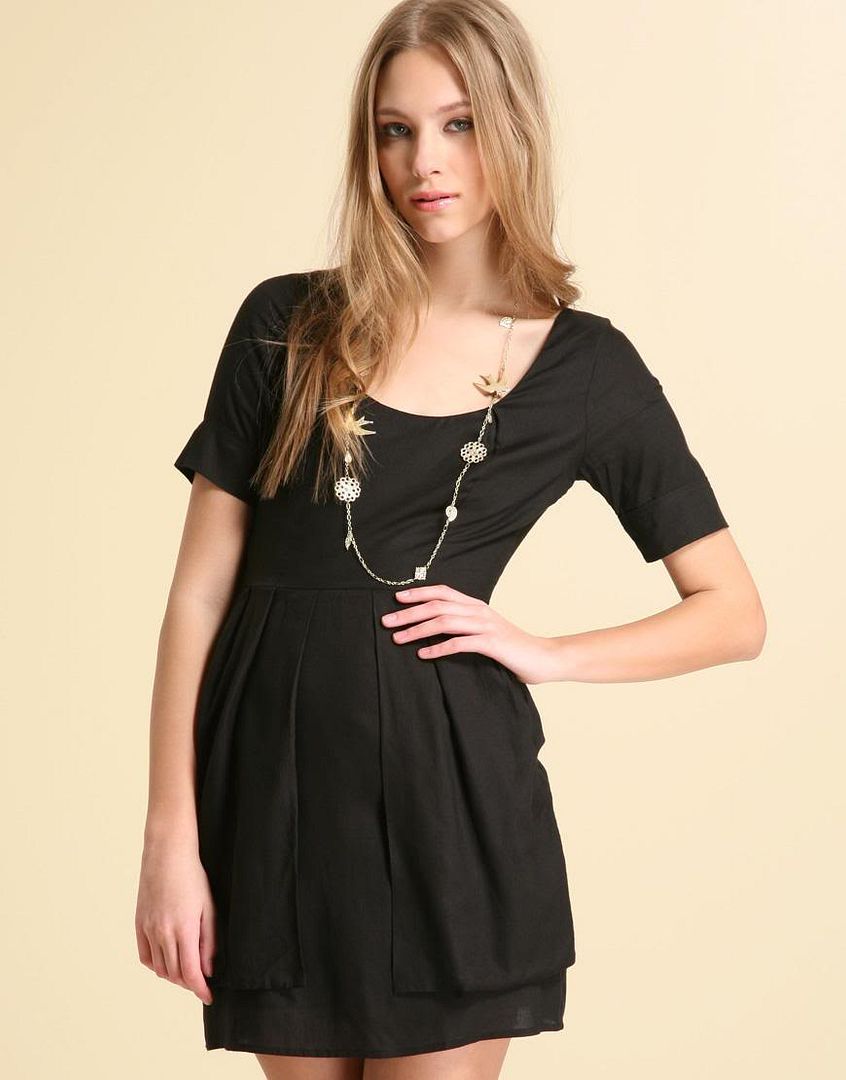 I am STILL awaiting one final parcel and another, which is my friend's orders. Ironically, the 2 that is still not here was ordered first as compared to the rest. Sucky.
What I wore over the past week.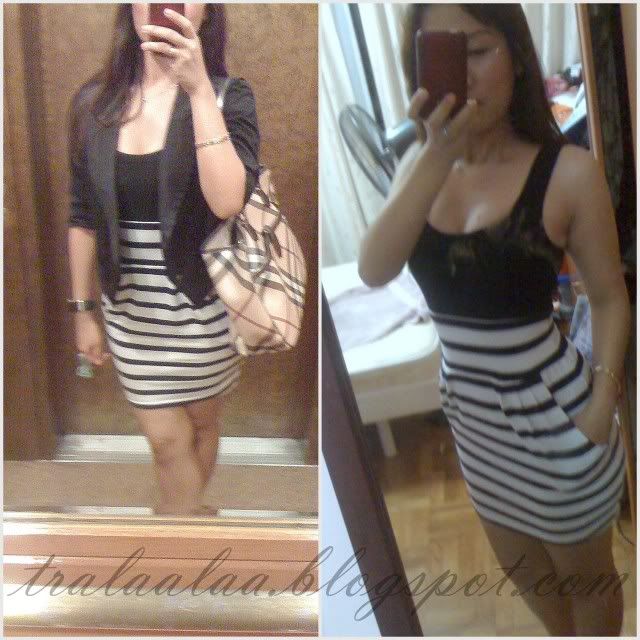 Some outfits over the past week.
Pardon the dirty mirror. Worn a black blazer since my lecture room is crazily cold. Black blazer
from my shop
! HAHA :) Sak took the grey one :)Everytime I go to the supplier, some items for sale ends up to be mine & Sak's Lol, can never get rich this way. HAHA. Anyways, the blazer is still available in
Collection 5 here
.
Wore it out for an express mani session with Diy. Her cam phone takes pictures that make you look super fair :)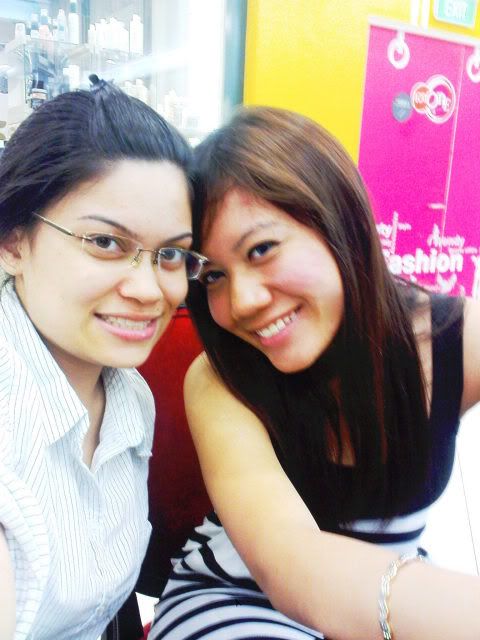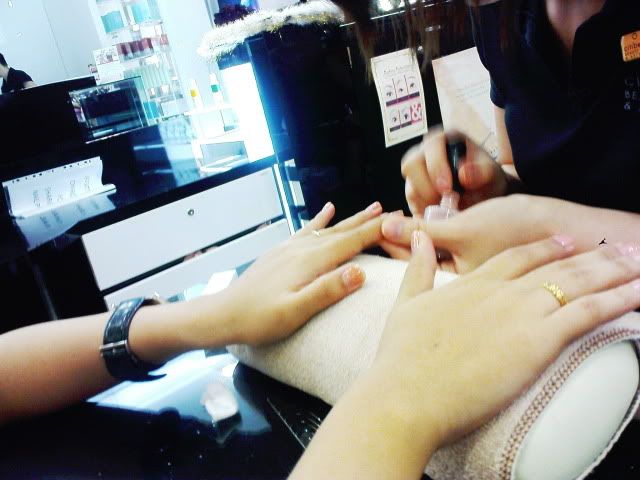 Nail colour is almost flesh tone, really simple and neat.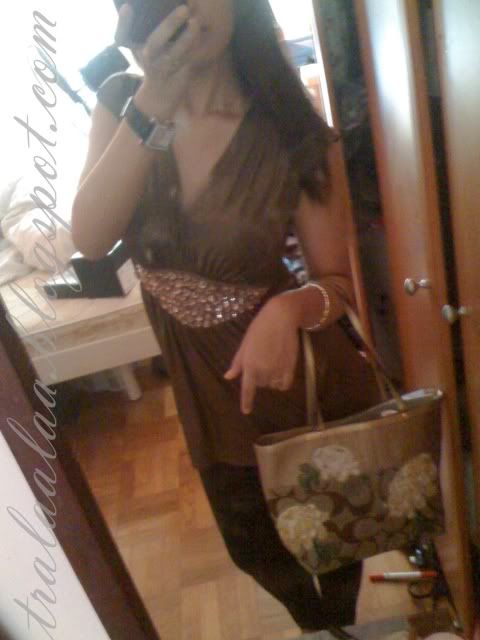 Today for night class. Wore a sunny yellow dress in the morning though.
Also bought 4 tops from Vogue for school, but really lazy to take pictures HEH HEH.