was out with B, yesterday and today. did the usuals; took a bunch of couple pics, ate a lot and shopped a lot.
yesterday:
Headed to town for the usual weekend fling, had lunch at Sakura and tea time at Starbucks. I wore out an eyelet tube top, with obi sash belt & black skinny jeans.
today:
decided to head to Lot1, our heartland mall [we stay at CCK] to try out Pasta Mania. [It's Halal now you see.] I wore out a mini floral dress with waisted vintage belt and flipflops. Did some major shopping along the way.

haul post!
Baby is so nice, he decided to did a little splurging on me today, treating me Pasta Mania and paid for my shopping at Cotton On.
from Cotton On:
I got some back to school basics from Cotton On. I love love love Cotton On. I love the fact that they have one at Lot 1 CCK because I totally dig Cotton On's stuffies.
Not long ago, I did a major haul at Cotton On
, but decided to get more stuff from there.
Got some basic denim pieces because I can count the denim pieces that I own, and 2 flip-flops because they look so much alike like those pretty Haivainas, and at a fraction of the cost which is too hard to resist. Got two primos in Tan and Gold for school. Very cushiony, comfortable flats. Got the bag because it was for a charitable cause, not really my kinda style, so I am planning to give it to my brother. B got a polo shirt for himself.
from Mondo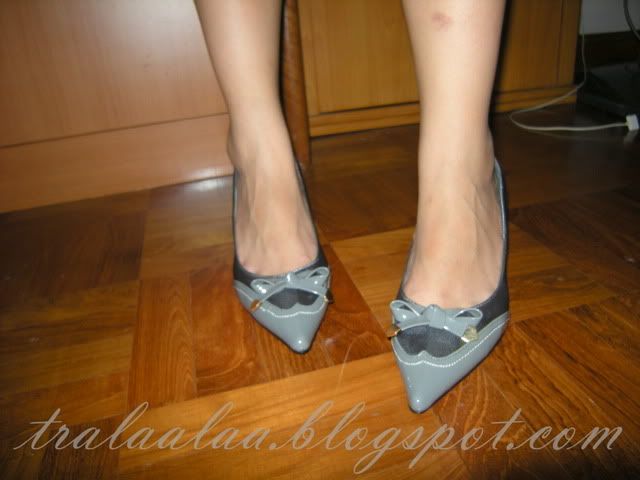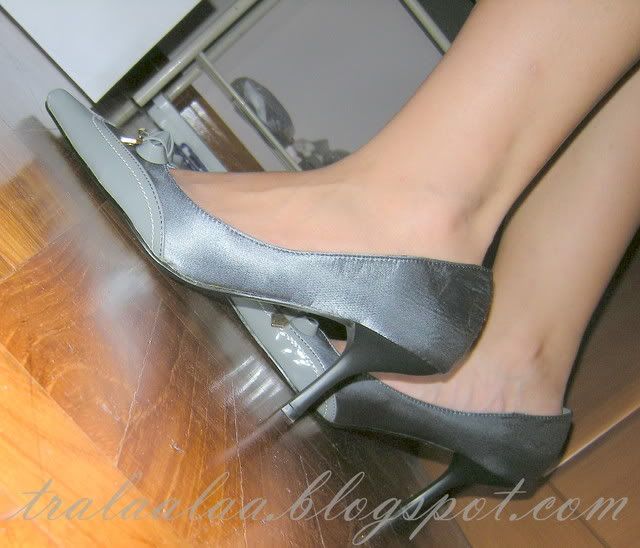 Saw this pair on sale, so I bought it. Really like the shade of grey, the ribbon and stitch details, the hint of gold at the end of the ribbons and the mix of of materials used just to make the shoe. This is a moderately low pair of heels that I can run in HAHA. Was comtemplating between this and black, got this instead for a change.
High waisted belts
In case you don't already know, I love waisted belts. Got both of them for their interesting details.
I am sucha a shoe and belt freak. 5 pairs and 2 belts within a day. TSK! Did some online shopping and got 2 dresses shown below.
little black dresses:
BOW PUFFED DRESS from a taiwan spree website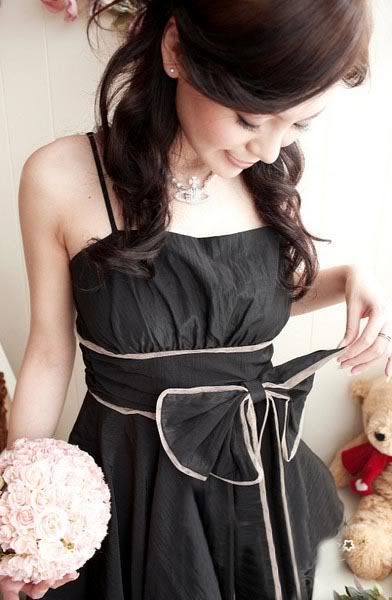 FOREVER 21 Fringe Hem Zipper dress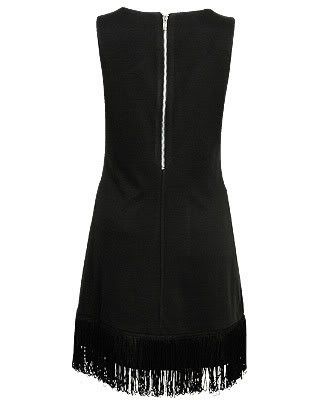 I am a sucker for LBDs and I love them! Received both dresses today via a trade with stuff from my online shop and was pleased with the two items that I got. Gotta love the Forever 21 fringe hem zipper dress, very chic.
Did some online shopping at
La Senza UK
too, but, is still contemplating whether I should post my hauls up. Bah, too bad I cannot privatise postings at blogspot.